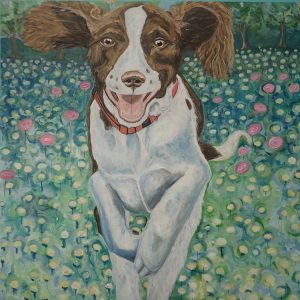 Human: Jill Dunham, Ham Lake, MN, USA
This is Ringo Baby aka Ringo Star of Hope!  He is my little miracle boy who has inspired people around the world.  
Ringo was born with a cleft palate and fought every day those first few weeks to survive.  My vet recommended euthanasia, telling me to consider what his quality of life would be. My heart told me to fight.  Ringo told me he wanted to fight.  
Together, with love, commitment and perseverance we have overcome adversity.  He is a survivor!  I hand fed him every two hours around the clock for several weeks, gradually lengthening the time between feedings.  I shared his story on an ESS page and he won the hearts of people around the world.
People would look for daily updates and I received so many messages about how his story, a story of love and perseverance helped them have hope in humanity again, when the world around them was dark.  We appropriately named him Ringo Star of Hope.  While Ringo is still a special needs boy, he doesn't know he is different.  He enjoys his life to the absolute fullest.  He knows no stranger and spreads joy everywhere he goes.
See more about Ringo and his story at:
Raising Ringo Part 1