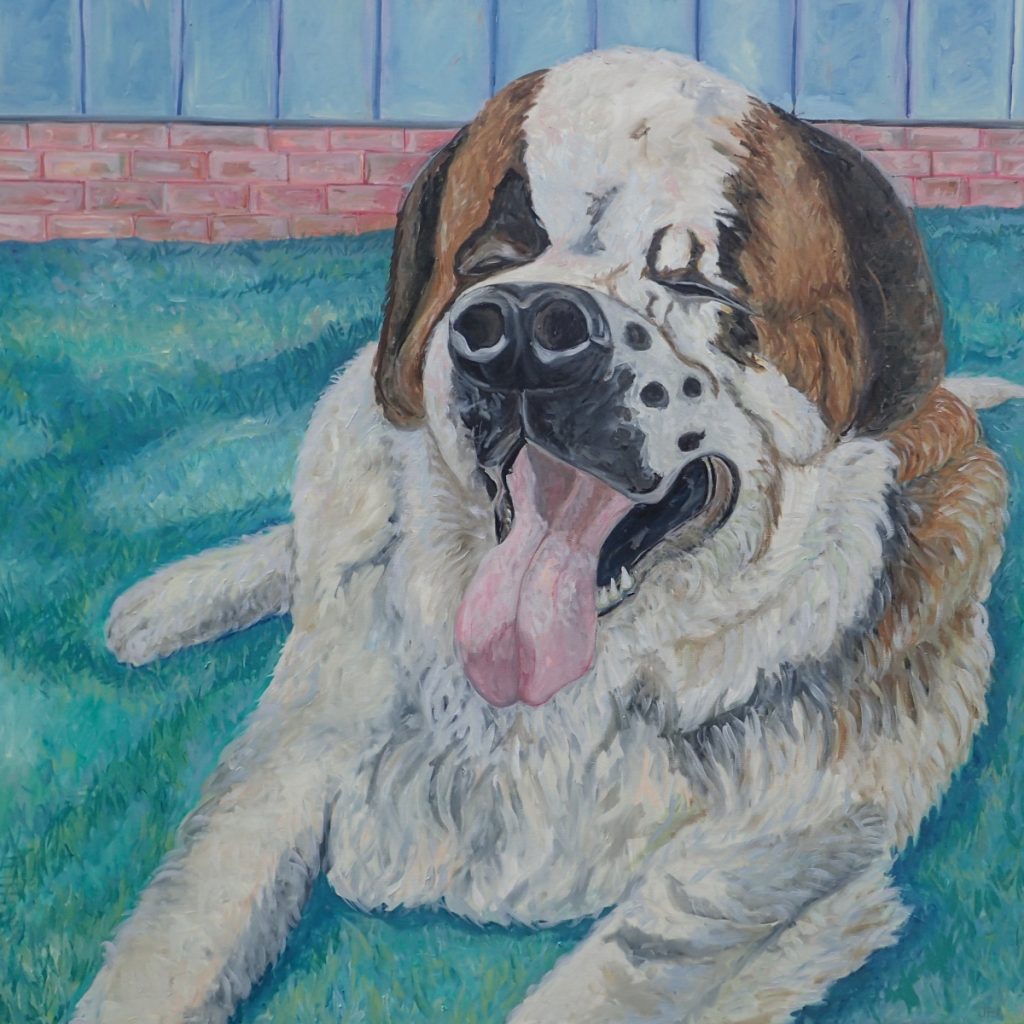 Human: Brooke Rusk Weiss  Afton, Iowa, U.S.A.
 My family and I called him Lurch.. His registered papers name was Lurch Hoss Rusk.
I got to pick him out of a liter, he was the only one in his liter, with only one black eye.  I believe in the year of 1970.
Also,  if my family couldn't get me up in the morning they would send Lurch in. He would run to get in my room and jump on my bed. Of course the bed would fall the the floor. What a alarming way to wake up! 
He was huge. He used to take ME for walks. Very large dog, weight was over 200 pounds. We had to take him to the place where they weighed hogs and cattle. He had his own couch in the basement. It didn't last very long though. Ha! He only ate 50 pounds of dog food a month, but we did give him a lot of leftovers from dinner.
I loved to sleep in on Saturday morning, but my dad would try to get me up to go on the gas truck with him sometimes. If I wouldn't wake up he would send in Lurch.  He would run and jump on my bed, the slats would give out the bed would go to the floor.  Boy, that would wake you up fast! 
He kind looked like a lion… lol he had so much hair around his neck and he loved to play in the snow with me and put his paws on my shoulders and dance around. He loved everyone. 
Lurch died in the summer of 1980 when he was 10 years old, a year after I left home, after graduating high school.  A lot of family members and friends, still talk about Lurch.